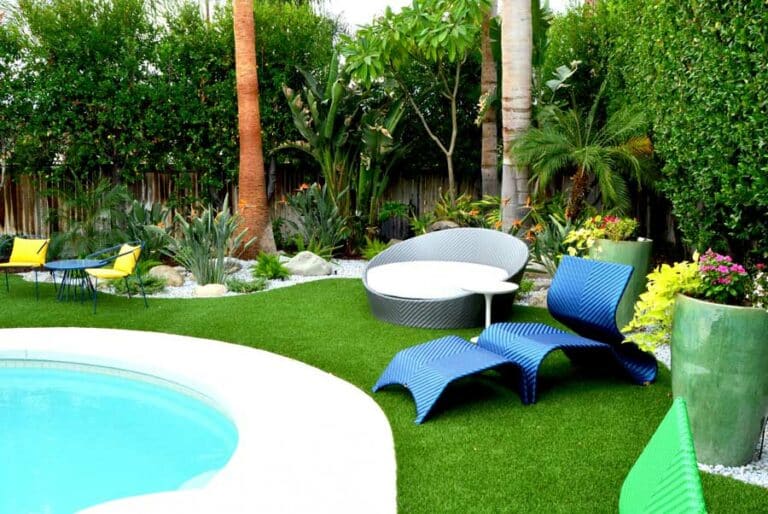 Artificial Turf Around Pool
Artificial turf is an excellent way to create the lush appearance of lawn around pool decking without the disadvantages of maintaining real grass. These disadvantages include the constant irrigation overspray on pool decking leaving unsightly water spots that can be permanent, the weekly mowing is messy and grass clippings can land in pool. Surrounding the pool decking with artificial turf will expand the usable area for entertaining and allows for the placement of outdoor furniture.
Considering improving your outdoor spaces? Give us a call 760-808-1285 or visit our website www.guslandscapes.com.