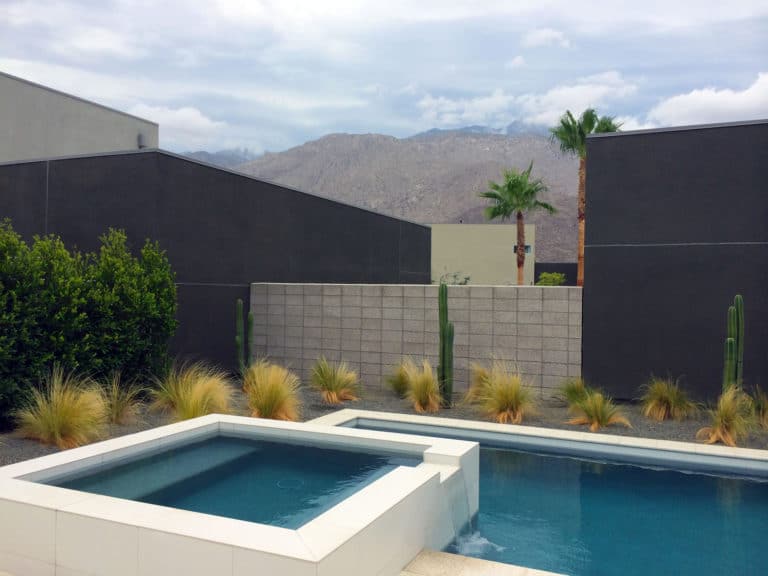 Water Features Enhance An Outdoor Space
Water features can serve a couple of different purposes in a landscape design. First, a good landscape plan would tend to include a focal point. What better than a water feature to serve as a focal point in an outdoor space? Especially with the dry climate in the desert, the sound and sight of running water is even more appealing and unique. Second, water features are a great way to camouflage sounds from close neighbors, cars and dogs. Plus the sound of running water is very calming.
Whether you want to place a small fountain near your seating area for a more peaceful atmosphere or want to incorporate a large water feature to serve as a grand focal point in your outdoor space, water features enhance any outdoor spaces!