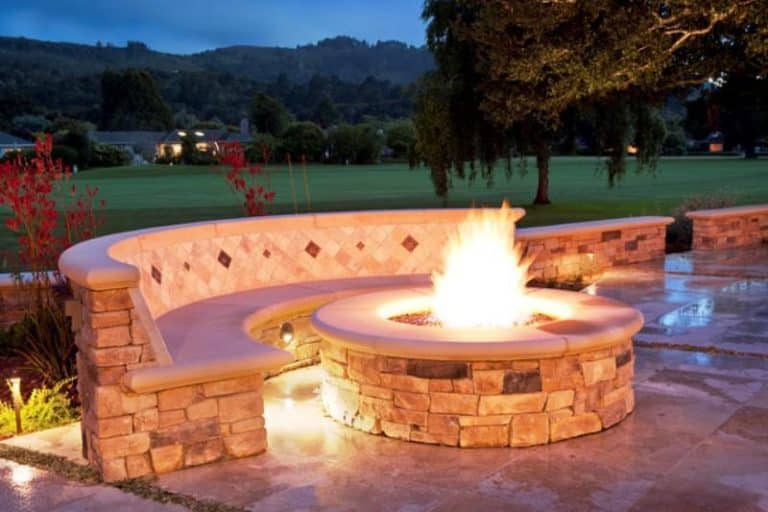 Adding a fire pit as part of your landscaping will extend the enjoyment of your backyard for you and your guests. They provide warmth, light, a cooking source, and ambiance, making them a natural gathering spot for socializing, entertaining, and relaxation. People are drawn to the campfire-like atmosphere, and before you know it, there will be story-telling and laughter. A fire pit can also serve as an important focal point in your outdoor landscape design.
When placed where it can be easily seen from your interior living space, it can be enjoyed from the indoors as well. There are many options when it comes to the size, shape and style of a fire pit. You can have a built-in fire pit installed, or you can purchase a portable one that can be moved about your yard. If opting for a built-in fire pit, you'll be able to choose from a variety of outdoor finishing materials including concrete, stone and brick. And remember, fire pits don't have to be round-they can be square, L-shaped, triangular, or an entirely custom shape.
Choosing fire pit fill materials that are both decorative and heat absorbent, such as lava rock, river rock and recycled glass. Because of the vast array of fire pit designs available, and the importance of choosing the appropriate size and location for your fire pit, be sure to consult with a landscape designer for advice and guidance.
If you are interested in having a fire pit built on your property – contact us!